In the laying process of the rail,it is necessary to use a large number of fish-tail Bolts to connect with Fish Plate to play a fixed role,so as to improve the physical stability of the rail,and then ensure the smooth passage of the train.The quality of the Fish Bolts will affect the safety of the whole system,so it is necessary to pay extra attention to the purchase and installation,in terms of the Fish Bolts anchorage installation need to pay attention to the matters.
Clean the nail hole,so as not to affect the tightening effect,seal the bottom of the hole and use coarse sand tamping.
Adjust the anchor rack for better control of screw position,and fill the solution but not too full.
The screw piles should be inserted vertically into the anchor tray and rotated left and right.
The square of the screw fastener needs to be higher than the rail platform,about one millimeter higher than the steel belt fastener,and about six millimeters higher than the plate fastener.
After installation and solidification,clean up the overflow solution.
The installation process of Fish Bolts is not complicated,but the operation should be careful,so as to achieve a better installation effect and ensure the safe operation of the track system.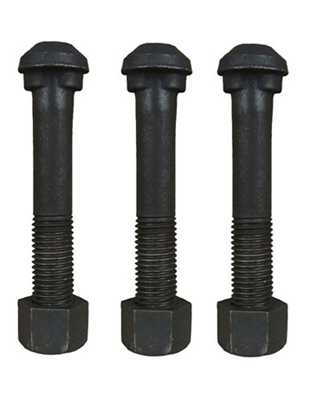 Anyang Railway Equipment CO.,Ltd
Business Type:Manufacturer , Other
Product Range:Slot Toys
Products/Service:Joint bar , Clip , Bolts , Railway Synitheric sleeper , Rubber pad , Tie plate
Certificate:ISO14001 , ISO9001 , OHSAS18001 , Test Report
Company Address:Simenquan Village, Longquan Town, Longan district, Anyang city, Henan province. , Anyang, Henan, China


Previous: How to maintain the fishboard?