Features of Rubber Pad Railway rubber pads,used between steel and concrete/wood/steel/Synthetic Sleeper,its main function is generated when the buffer by rail vehicle high vibration and shock,protect embankment and sleeper,and the signal system for electrical insulating,rubber mat and sleeper due to long-term bare in the atmosphere,thus requiring good natural aging resistant and cold resistant,heat resistant properties.
The Rubber pad features the rubber pad
1.Shock absorption,anti-aging,wear resistance,stability,with strong force,good insulation performance,high strength,no mud,high resistance to high and low temperature,products are natural rubber,styrene butadiene glue,neoprene glue,HDPE,EVA,high density polyethylene and other combinations,high elasticity,and in various temperatures is not easy to deformation or fracture.Long service life,easy installation.
2.The model is complete,suitable for 43KG,50KG,60KG,UIC54,UIC60,115RE,132RE and other kinds of rail and wood pillow,concrete pillow and other sleepers laying.
The use of railway rubber pad can greatly improve the transport capacity of motor vehicles,reduce the number of crossings maintenance,and avoid traffic accidents caused by motor vehicles flameout.It is worth popularizing and applying in terms of safety,economy,environmental protection and social benefits.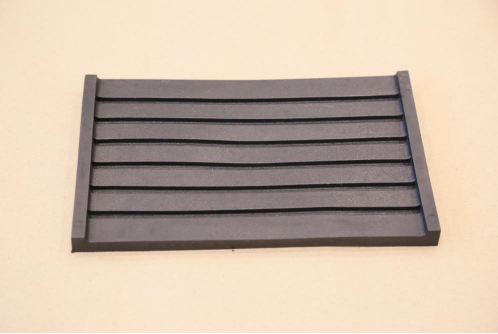 Anyang Railway Equipment CO.,Ltd
Business Type:Manufacturer , Other , Trade Company
Product Range:Railway Parts & Accessories
Products/Service:Joint bar , Clip , Bolts , Railway Synitheric sleeper , Rubber pad , Tie plate
Certificate:ISO14001 , ISO9001 , OHSAS18001 , Test Report
Company Address:Simenquan Village, Longquan Town, Longan district, Anyang city, Henan province. , Anyang, Henan, China


Previous: Notes for inspection of double head screw spike